Online shopping, social media engagement, Google ratings, website traffic, search trends — these are just a few of the data sources that modern companies have come to rely on to inform their business models and interact with their consumer bases. Because of this, companies have now come to depend increasingly on their data analysts.
Data analytics in business can provide key insights that can guide informed decision-making, giving businesses a competitive edge. But the importance of data analysis doesn't stop at privately-owned businesses. Even government agencies such as the U.S. Census Bureau rely on data analytics to study changes and identify trends in our society and economy.
Due to modern business's reliance on data, there are many fields of interest that aspiring data analysts can study and work in. With so many different data analyst careers, aspiring analysts may find it helpful to explore the field's various job prospects, duties and educational requirements.
What Does a Data Analyst Do?
To understand the work of a data analyst, you first have to understand big data. Big data refers to data sets that are so large they can't be analyzed with standard statistical methods or common tools like Microsoft Excel. There are two types of big data:
Structured Data refers to data that can be easily categorized or shows obvious patterns for analysis. Structured data is usually inherently numerical and can include account transactions, GPS data sensors and sales figures.
Unstructured Data refers to data that cannot be normalized or categorized numerically. Unstructured data is usually language-based and can include customer reviews, photos or social media posts.
Some work in big data can be performed automatically by software that is programmed by data scientists, but some cannot. This space is where data analysts work — particularly in the gathering and "cleaning" of big data.
Big data often comes from many sources, and to analyze it, data analysts must first collect all the data and mine, or "clean" it for missing, incomplete or inconsistent data. Once all the data has been collected and cleaned, analysis can begin.
Performing data analysis often means taking a question or unfulfilled need, and transforming the data into an answer. This requires a high level of critical thinking and an in-depth knowledge of the field.
Interpreting the data is the process of finding trends, patterns or other valuable insights. A data analyst may find answers to their question within these data insights.
Finally, the data analyst presents their findings to company leadership and key decision-makers. It's important for data analysts to present this information clearly and in accessible language. Data visualization tools such as Tableau or Zoho Analytics can chart and format data in a way that illustrates pertinent trends and key insights.
8 Data Analyst Careers and Salaries
Because of the value they provide to businesses, government agencies and other organizations, the market for data analysts is strong. According to the U.S. Bureau of Labor Statistics (BLS), the job opportunities for operations research analysts, which includes data analysts, are expected to grow by 25% between 2020 and 2030, which is much faster than the national average for the job market as a whole (8%).
The median annual salary for operations research analysts was approximately $82,400 in May 2021, the BLS reports, making careers in data science and research popular and lucrative.
There are many different data analyst careers, each focusing on a different specialty.
Data Scientist
Similar to data analysts, data scientists collect and interpret data. However, data scientists also use their knowledge of coding and programming to create new data collection methods. They're also often involved in product design and development, and in creating frameworks for new databases.
According to the BLS, data scientists earned a mean annual wage of $108,660 as of May 2021.
Business Analyst
Business analysts may work with data analysts to find improvements and innovations in all areas of a business, including products, services, manufacturing processes and marketing. Business analysts may also work closely with business systems analysts, who are often responsible for instituting and managing any proposed changes.
Management analysts, which includes business analysts, earned a median annual wage of approximately $93,000 in May 2021, according to the BLS.
Data Analytics Consultant
Data analytics consultants perform similar functions to data analysts. The difference is they're not in-house resources that are considered permanent employees. Consultants are typically brought on for short-term projects or contract work.
Analytics consultants earned a median annual salary of approximately $85,200, according to June 2022 data from Payscale.
Corporate Strategy Analyst
Corporate strategy analysts work with market research analysts to help business owners shape their long-term goals and make strategic decisions. They help companies troubleshoot situations, measure and mitigate risk, and develop data-driven strategies.
Strategy analysts made a median annual salary of approximately $72,400 as of June 2022, according to Payscale.
Fraud Analyst
Fraud analysts investigate instances of forgery or fraud on customer accounts, as a means of protection for both the business and the customer. Fraud analysts may work with data analysts to collect and interpret the origins of transactional data.
Fraud analysts made a median salary of around $52,200 per year as of June 2022, according to Payscale.
Budget Analyst
Budget analysts often work with project managers to create, maintain and delegate an organization's budget for internal projects, expansion and other business expenses.
Budget analysts earned a median annual wage of approximately $79,900 as of May 2021, according to the BLS.
Social Media Analyst
Social media analysts work toward boosting the online presence and customer engagement of a given business. They may work with data analysts to gather and interpret engagement data — including likes, unique views and comments — to create successful social media campaigns as well as gauge interest.
Social media analysts made a median salary of roughly $52,900 per year in April 2022, according to Payscale.
Market Research Analyst
Market research analysts use both internal and external data to forecast market trends. They may work with data analysts to devise ways to collect and interpret unstructured data, such as information from surveys and polls.
Market research analysts earned a median annual wage of approximately $63,900 as of May 2021, according to the BLS.
Types of Companies That Hire Data Analysts
Many companies that work with big data are looking to hire professionals in the field of data analytics. The most common of these organizations are:
Startups: Despite their small size, startups often hire data analysts to capitalize on growth opportunities that feedback and data collection can provide.
Government agencies: Because they serve a large populace, and often engage people in more than one way, government agencies hire data analysts to mine through big data collections for the purpose of publishing reports or enacting systemic change.
Companies that sell data collection/analysis services: These companies naturally have a vested interest in not only being able to test and perfect data collection and analysis products, but to interpret their own feedback to continue to innovate.
Large corporations: Large corporations, especially with many branches across many states, need data and business analyst professionals because of the sheer amount of data they generate. They need analysts to help them interpret this data both singularly, on a location-by-location basis, and within the larger, company-wide picture.
Businesses and other organizations are realizing the power that comes with properly harnessing their data, which is why there are so many data analyst careers on the job market. These types of organizations have a pronounced need, and often offer internships and training programs as well.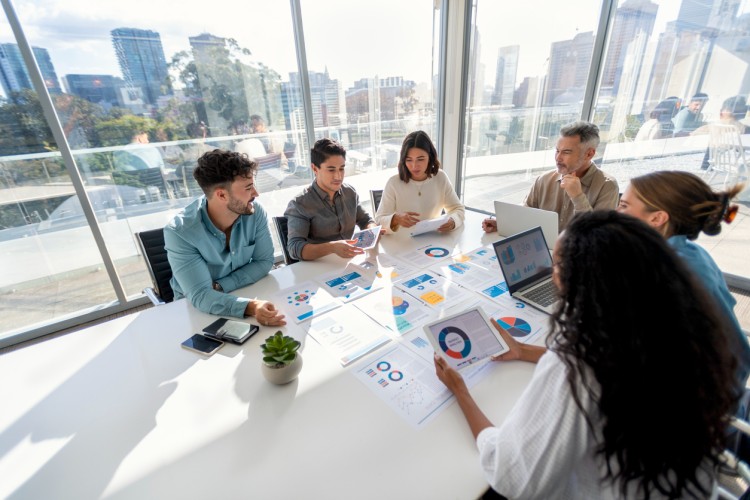 How to Become a Data Analyst
The best first step to becoming a data analyst is to invest in an education in the field. Additionally, you'll need to develop the right mix of hard and soft skills.
Data Analyst Education Qualifications
Typical entry-level data analyst positions will require a bachelor's degree in the STEM (science, technology, engineering and math) field and a data analysis certification. You can become certified through your college or an independent accredited certification program. For higher-level positions, such as data scientists, you can pursue a master's in analytics.
Data Analyst Skills
To have a successful career in data analysis, you'll be expected to show proficiency in programming, coding and machine learning algorithms, and be familiar with topics such as Artificial Intelligence (AI) and the Internet of Things (IoT). Below is a list of specific hard skills you may need for a successful data analyst career.
Valuable Hard Skills
The term "hard skills" generally means skills related to technical knowledge. For data science and analysis, many of the required hard skills have to do with the handling and storing of data, database languages and the use of data analysis tools and programs. These skills include:
Data visualization: Presenting data via graphs or other visual tools
Data warehousing: Central storage system for integrated data from one or more disparate sources
Database querying languages: Code used to ask questions and maneuver databases
SQL: A domain-specific coding and querying language
Data mining, cleaning and munging: The gathering and preparation of data before it's analyzed
Machine learning algorithms: Automated algorithms that improve themselves through experience, often including AI and IoT applications
Google Analytics: A public data collection and visualization program
Tableau: A data visualization software solution that allows you to create dashboards and worksheets
Jupyter Notebook System: A data sharing and visualization software solution that allows you to share live code and algorithms
GitHub: A collaborative file-hosting software solution that allows data analyst teams to work within the same project
AWS S33: An open-source relationship database that is cloud-compatible
Python: A high-level programming language
Extraction Transformation and Loading (ETL): A procedure for copying data between different locations
Oracle: A database management system
Resources to Learn Hard Skills
The skills required to be a successful data analyst may seem intimidating at first glance, but there are events and opportunities any aspiring data analyst can take advantage of to learn more. These resources might include clubs and meetups, the global festival Big Data Week, or networking with your student community or local businesses.
Many schools offer specialized certificates or training programs that you can pursue alongside your degree, which can help you practice important skills and build a portfolio as well. If you've already finished school, or are looking for something more flexible, you can check out some of the online courses that offer certification in coding, data science, advanced math and other valuable skills:
Soft Skills
Soft skills are related to your interpersonal skills. Soft skills are just as important to master as hard skills, as part of having success in your career is being good to work with. Some important soft skills for data analysts include:
Effective communication skills
Analytical thinking
Creative problem-solving
Intellectual curiosity
Strong business sense
Attention to detail
Collaborative personality
Time management
Finding a Data Analyst Internship
An internship can be a critical step on the path to a career as a data analyst. An internship can give you on-the-job insider knowledge that fosters your success in a specialized, skill-heavy field. An internship can also help you narrow down what field of data analysis you'd like to work in.
Academic advisors, career counselors and job boards can be great resources when looking for internships, as can networking with your fellow students. In many cases, finding the right internship is a matter of knowing where to look.
Tips and Best Practices for Internships
Once you've found an internship that you want to apply to, it's important to know this: Your first impression starts in your application, not at your interview. Job recruiters may see hundreds of applications in a day, so to put your best foot forward, you need to create a neat and individualized resume. Your resume should include:
An introduction: In no more than a paragraph, you should discuss why you're pursuing your field or what interest you're serving.
Relevant extracurriculars: If you have none, omit this section. A good resume should always choose clarity over clutter.
Relevant work experience: If you have none, talk about relevant classes you've taken and projects you've had to complete. If any of these projects exist online, provide a link to them.
Personality: A strong resume should have some elements of intentional design. Showing off your personality makes you seem like a person, not just another page, and can help you be more memorable.
Once you've prepared your resume, do some research on the company you're applying to. Navigate their website with a notebook, and write down areas of interest, why you find them interesting, and any questions you may think of about their services or operation. These will be great talking points to include in a cover letter, or to cover in an interview, and will show your diligence and self-motivation.
How to Search for Data Analyst and Big Data Internships
Now that your application materials are prepared, it's time to start applying. If you're looking for an internship to earn academic credit, see if your university has an internship department or matching program.
You can also check local listings and company websites, but the most accessible place to find listings is online job boards. Places like LinkedIn, Indeed, and Glassdoor are great resources, as you can find location-specific and nationwide job and internship listings. These sites also let you set up alerts for keywords or companies, to help you stay on top of the job market in your desired field.
How to Search for Data Analyst and Big Data Jobs
Once you've completed your degree, internship and any certifications, you're ready to step into the industry. You can use the same application tactics and job portals listed above to search for data analyst careers and other big data jobs, but it behooves you to be more selective during the job application process.
You'll want to consider a lot of factors when applying for a job. You'll want to verify the salary can support your financial obligations, that there is opportunity for growth and promotions, and that you agree with the company's mission statement. This is where doing your research becomes vital, not just for supplementing your interview, but for ensuring you're applying to jobs that are the right fit for you.
You can start this research by checking out some of the articles rounding up the best data companies to work for, as well as reading through some company reviews and ratings.
Begin Your Journey to Becoming a Data Analyst
The best first step toward a data analyst career is an education that can develop the skills and knowledge base you'll need to hit the ground running at your first job or internship.
The University of Nevada, Reno's online Master of Science in Business Analytics program features courses in Business Analysis Methods, Information Visualization and Communication, Big Data and Applied Data Science. Each course serves as a building block in the foundation you'll need to become a successful data analyst.
Let the University of Nevada, Reno help you embark on a rewarding career.
Recommended Reading:
Powerful Data Mining Tools, Techniques and Methods
The Importance of Data Security in a Remote World
What Is a Data Mining Engineer?
Sources:
Chegg, What Does a Corporate Strategy Analyst Do?
Chron, How to Become a Fraud Analyst
Dataquest, 11 High-Paying Data Analytics Careers (July 2022)
Indeed, 18 Key Skills for Data Analysts
Indeed, Budget Analyst Job Description: Top Duties and Qualifications
Indeed, Business Analyst Job Description: Top Duties and Qualifications
Indeed, Data Analyst Job Description: Top Duties and Qualifications
Indeed, Data Scientist Job Description: Top Duties and Qualifications
Payscale, Average Analytics Consultant Salary
Payscale, Average Budget Analyst Salary
Payscale, Average Business Analyst (Unspecified Type) Salary
Payscale, Average Data Scientist Salary
Payscale, Average Fraud Analyst Hourly Pay
Payscale, Average Social Media Analyst Salary
Payscale, Average Strategy Analyst Salary
Springboard, How To Become a Fraud Analyst
Techopedia, Management Reporting
U.S. Bureau of Labor Statistics, Budget Analysts
U.S. Bureau of Labor Statistics, Management Analysts
U.S. Bureau of Labor Statistics, Market Research Analysts
U.S. Bureau of Labor Statistics, Occupational Employment and Wages, May 2021, Data Scientists
U.S. Bureau of Labor Statistics, Operations Research Analysts