As 2017 dawns, public health officials are looking back on the growing opioid addiction crisis of the past few years in order to craft ongoing policy to fight it. The Centers for Disease Control and Prevention reported in December 2016 that drug overdose deaths nearly tripled from 1999 to 2014, with 33,091 deaths in 2015 alone attributable to opioids. The CDC primarily attributes this surge to heroin and synthetic opioids like fentanyl – a powerful and often illicitly manufactured methadone substitute. Yet many public health experts say that the increasing number of deaths attributable to opioids are only a symptom of a greater crisis that we may be facing in years to come – urging those entering the field of public health now to embrace a comprehensive research and treatment approach.
The roots of opioid addiction
"The ongoing epidemic of opioid deaths requires intense attention and action," the CDC wrote in its report on the epidemic. The authors added that a November 2016 report by the Drug Enforcement Administration referred to "prescription drugs, heroin, and fentanyl as the most significant drug-related threats to the United States."
The inclusion of "prescription drugs" as a threat is telling: many public health experts have traced the roots of the current surge in opioid addiction and deaths attributed to it to the use – and misuse – of prescription drugs. The CDC itself calls prescription and illicit opioid usage "intertwined."
"Data have demonstrated that nonmedical use of prescription opioids is a significant risk factor for heroin use, underscoring the need for continued prevention efforts around prescription opioids," the CDC wrote.
The underlying assumption – as backed up by data – is that prescriptions of opioid medications by doctors have increased, leading to many Americans growing addicted over the years. In the academic paper "Strategies to Prevent Opioid Misuse, Abuse, and Diversion That May Also Reduce the Associated Costs," author Kathryn Hahn points to the fact that, between 1997 and 2006, retail sales of opioids increased dramatically: sales of hydrocodone increased by 244 percent, oxycodone by 732 percent and methadone by 1,177 percent. This held true for a a variety of populations, including adolescents. The volume of adolescent opioid prescriptions nearly doubled from 1994 to 2007, according to data published in the Journal of Pediatric Health Care.
"Access to prescription opioids is an ongoing problem," wrote Adam Wenner, lead author of the JPHC study. "Most adolescents who misuse prescription opioids report receiving these drugs from friends or relatives for free."
As both Hahn and Wenner point out, the repeated usage of these drugs, whether prescribed or illicitly, increases risks of addiction – something Andrew Kolodny, co-director of the Opioid Policy Research Collaborative at Brandeis University, thinks is fueling the epidemic and driving people to the black market.
"The problem is that we've had this sharp increase in the number of people with addiction," Kolodny told PRI. "When they get addicted, they have a hard time finding doctors who will maintain them on a large quantity of pills — doctors don't like giving healthy-looking 25-year-olds lots of pain medicines."
Data published by the American Society of Addiction Medicine supports this assertion, saying that 4 out of 5 new heroin users started out by misusing prescription painkillers. Similarly, Kolodny asserts that among older populations – which are statistically more likely to have a chronic illness and thus able to more consistently obtain a legal opioid prescription – the turn to illicit drugs like heroin has been much less significant. With this data in mind, public health officials have started putting pressure on doctors and lawmakers to implement means by which certain prescription drugs are restricted.
Synthetic opioids and increased lethality
As Kolodny points out, many opioid addicts have turned to illicit drugs to supplement or supplant what may have started as prescribed medication. Heroin, for many years, has seen increasing usage in a diverse assortment of opioid addicted populations: Wenner points out that an estimated 28,000 adolescents use heroin annually in the U.S., with the CDC adding that heroin death rates in all age groups increased by 20.6 percent in 2016.
More troubling, however, is the rise of synthetic opioids other than methadone, specifically fentanyl. With the illicitly produced version of the drug coming primarily from China and laced into heroin to make the drug more potent – nearly 50 times more potent, according to Becker's Hospital Review – in November 2016, the Massachusetts Department of Public Health declared that fentanyl had exceeded heroin as the leading cause of opioid-related overdose deaths in the state. The report found that, of the 693 opioid-related deaths reported in the state, 510 of the deceased (74 percent) tested positive for fentanyl.
"While we continue to see a decline in the number of deaths involving heroin, the data released today are a sobering reminder of why the opioid crisis is so complex and a top public health priority," Marylou Sudders, secretary of MDPH's Health and Human Services Division, told Becker's Hospital Review. "This is a crisis that touches every corner of our state and we will continue our urgent focus expanding treatment access."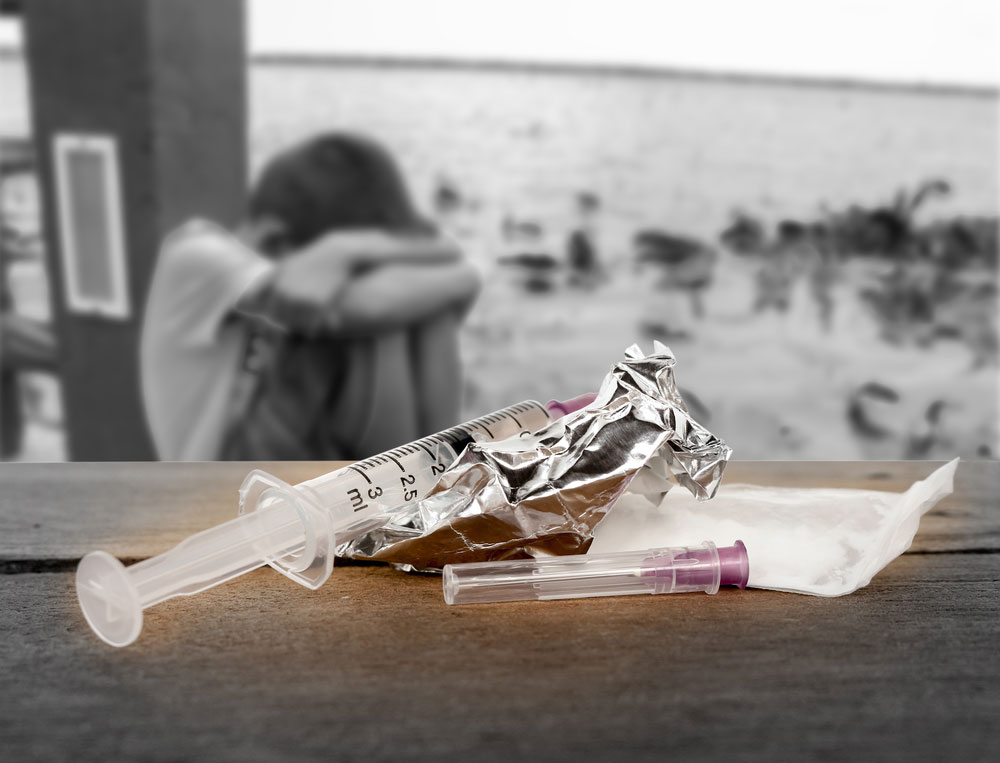 Changing policy and regulations: Cutting back on prescriptions
In response to the dawning recognition of the public health crisis, doctors, lawmakers and public health experts have sought to stem the growth of opioid addiction. The CDC itself has taken charge, issuing a new Guideline for Prescribing Opioids for Chronic Pain, aimed at revising existing recommendations for the circumstances under which doctors should prescribe opioid pain medication for patients 18 and older in primary care settings. This has come alongside a wave of state and federal regulations, aimed at cracking down on overprescribing of opioids by doctors.
However, even armed with this guidance – and in some circumstances, restrictions – health care providers report feeling the issue has yet to be fully resolved and may be having unintended consequences. According to a recent survey conducted for The Boston Globe by the SERMO physicians social network, over half of all respondents reported cutting back on opioid prescribing within the past two years. This news, however, was tempered by the fact that 36 percent of the doctors believed that patients had been hurt by prescription reductions.
This sentiment can be found in the reaction of the American Cancer Society Cancer Action Network to the CDC's new guidelines. While admitting that overprescribing was an issue, ACS CAN President Chris Hansen stated firmly that the approach does not properly weigh the needs of patients with chronic pain conditions who are at a greater risk when deprived of needed medication.
"We are disappointed that the CDC guideline … did not address our previously stated concern about needed access to opioid analgesics for cancer survivors who experience severe pain that limits their quality of life," Hansen told Becker's Hospital Review. "We remain concerned that without a balanced approach that accounts for the full continuum of care for cancer survivors, the emphasis on reducing inappropriate use of pain medications will impede access to necessary pain relief for individuals fighting pain from cancer."
Similar reductions in prescribed opioids in other areas has doctors reporting similar negative outcomes – including patients turning to illicit drugs.
"Our switch away from prescription opioids, that we definitely were overprescribing, was not met with the response that we thought it would be, and that is people stopping using opioids," Michael Kilkenny, physician director for the Cabell-Huntington Health Department in Huntington, West Virginia, told PRI. "Instead, I think we underestimated their dependence on the drug, and they did switch to heroin."
Dr. Stefan G. Kertesz, a professor at the University of Alabama Birmingham School of Medicine, claims that these reports are not a fluke. In a recently published article in the journal Substance Abuse, Kertesz outlines how, while the genesis of the epidemic can be attributed to overprescribing doctors prior to 2012, the "physician prescribing no longer plays a major role in sustaining it."
"The dominant priority should be the assurance of subsidized access to evidence-based medication-assisted treatment for opioid use disorder," Kertesz wrote. "Such treatment is lacking across much of the United States at this time. Further aggressive focus on prescription reduction is likely to obtain diminishing returns while creating significant risks for patients."
The public health approach
With prominent public voices declaring the existing methodology of addressing the crisis to be insufficient, how should the epidemic be fought?
For Kertesz and others, this takes the form of federal and state governments moving to fund substance abuse and addiction services and establishing more robust medication-assisted treatment efforts. In particular, Kertesz points to the Substance Abuse and Mental Health Services Administration and its role to provide treatment grants, as well as the Comprehensive Addiction Recovery Act, which Congress recent passed. The act is designed to expand a host of anti-addition initiatives, including addiction prevention education and create more disposal and turn-in sites for unwanted prescription medications. Yet in spite of its passing, congress has yet to be able to fund the promised $1.1 billion in additional treatment support costs.
The CDC echoes the need for medication-assisted treatment, adding to its recommendations expanded naloxone distribution. Naloxone is the leading opioid overdose treatment drug and is well established as a way to save lives. However, legislation in many states is ill-suited to implement expanded naloxone distribution and administering, with Wenner reporting that many states have laws prohibiting prescribing naloxone to a third party like a caregiver. This calls into question concerns related to civil and criminal liability, which has many health care providers hesitant to prescribe the medication at all. The states are slowly moving to grant immunity for liability for negative outcomes of naloxone administration, but more widespread efforts have floundered.
To fully address the growing epidemic, public health officials need to engage in and facilitate meaningful dialogue with all relevant parties: from state and federal legislators to health care providers to patients in need of medication. By bringing together all these voices and weighing outcomes against data related to overdoses, public health officials can get a more comprehensive outlook on the ways that people can fight the opioid crisis.
Suggested Readings
What Has The Impact of "Let's Move!" Had on Childhood Obesity?
Vaccines: Invaluable Public Health Tool or Commercial Product?
University of Nevada, Reno Online Master of Public Health
Sources
US National Library of Medicine National Institutes of Health
The Center for Disease Control and Prevention
Commonwealth of Massachusettes Dept. of Public Health
Becker's Hospital Review – Fentanyl overtakes heroin as the most deadly opioid in Massachusetts
Becker's Hospital Review – 4 ways the opioid epidemic changed in 2016
The Center for Disease Control and Prevention – CDC Guideline for Prescribing Opioids for Chronic Pain
The Boston Globe – New rules on opioid prescribing
The Boston Globe – Doctors are cutting opioids, even if it harms patients
American Society of Addiction Medicine